DEPTH Session 12
हम सब के पास अपनी एक कथा है, इसलिए हम सब कथक हैं।
– गुरु प्रेरणा श्रीमाली

Our 12th DEPTH session, full of life and resonance, took place at Rajasthan Adult Education Association, Jaipur. Eminent Kathak Dancer of Jaipur Gharana, Guru Prerana Shrimali Ji enlightened us with her cultivated knowledge and views over the subject 'Personification of Thoughts in the Space'.
About Guru Prerana Shrimali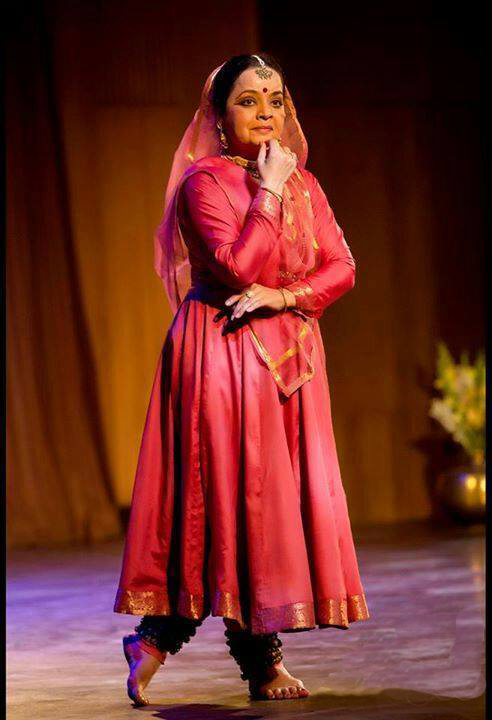 Guru Prerana Shrimali is an eminent Kathak Maestro from Jaipur Gharana of Kathak. She received her training in dance from Guru Shri Kundanlal Gangani Ji and has been honored with many titles, such as Rajasthan Yuva Ratna, Rashtriya Ekta Award, Shrikant Verma Rashtriya Puraskaar, Raza Puraskaar and Rajasthan Sangeet Natak Akademi award etc.
Having mastered the grammar and the complexities of the Jaipur style with her grace, innovativeness, and imagination, she ranks among the most illustrious and reputed classical dancers of India today. Equally competent in pure dance and Expression, Prerana Ji has endeavored to expand the Kathak collection by choreographing new and highly acclaimed compositions based on ancient, medieval, and modern poetry by exploring verses of Kalidas, Amaru, Meera, Kabir, Padmakar, and Ghalib, and French poets, etc.
She is counted among those rare Kathak performers who fuse lyricism in virtuosity; blends expressiveness with new insights invents new gestures and intensifies Abhinaya with subtle imagination.
The Beginning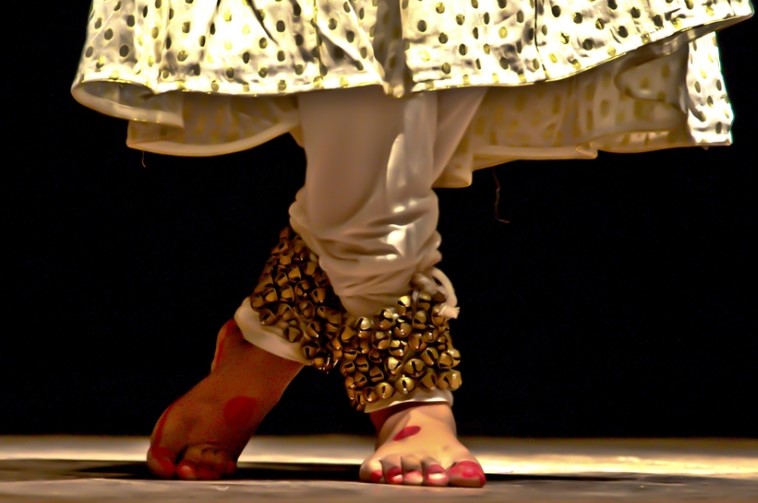 Prerana Ji began the session by sharing that she grew up in Jaipur only and has been a true admirer of its culture and beauty. She started learning Kathak from a very young age and at the age of mere 5, she made her first performance on stage. She earned her training for a few years from her Guru Shri Kundanlal Gangani Ji and then left Kathak for a small span of time due to some reasons. But her unstirred affection towards this classical dance form kept her away not much longer and she united with ​​Kathak once again, realizing her adoration for dance and that she was born to do it. From that very day, her journey as a dancer began.
A Thought Is Abstract
Prerana Ji said that each thought that comes to our mind is abstract. And, since the thought is abstract, it needs some form to be expressed, and that form is 'word'. And when a word takes a form, it takes it through an art, such as that word can become a posture 'Mudra', music, poetry or even a craft. This translation has always been associated with us, and therefore no art is considered alone. Every art carries with it some other art.
Prerana Ji believes that a performance stage is nothing but a blank canvas in which the artist fills various colors through his presentation and expression and makes it complete. Here she shared about her participation in the Avignon Festival of France in 1995. The festival showcased various forms of abstraction, where during a presentation 'Reaching for Each Other', Prerana Ji gave a dance performance to the painting visuals of the great painter S. H. Raza, as well as the live poetry by Ashok Vajpayee, rhyming together with the music. In this performance, 4 types of art were presented simultaneously on the same stage and every art shared a certain classicism, a classical touch, be it Kathak, music, poems or Raza's Naad Bindu (which is a classical motif). In this way, every art collectively filled the canvas stage with its own vibrant colors and made it accomplished.
Watch a glimpse of the performance, here: https://youtu.be/xYn8A6lub4U

Translation of Swaras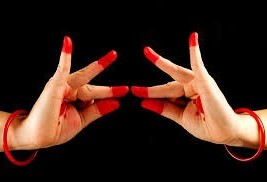 The artist said that in dance, the Swaras undergo a translation and take shape. Similarly, poetry turns into Abhinay or acting and comes to us in the form of drama and not a poem. The means & medium by which this act is performed is the Body. In other words, our body becomes like an instrument which the musician tunes. And this act of tuning the body is possible only with practice or Riyaz. This practice, repeatedly done, creates a memory of the body which ultimately leads to a creative explosion. Such an explosion gives birth to innovation inside the performer, which she quotes, is very important in Kathak as it is inevitable for a professional artist to be innovative. Thus, when the body is tuned, it ceases to be a body, and its form changes, as in, the hands no longer remain hands, they become waves or birds, or the sun, moon, and stars. And through this, the artist attempts to design a scene on the canvas stage.
Body Tuning and Rhythm
While talking about body tuning and rhythm, Prerana Ji shared that she believes rhythm is the greatest abstraction in music, as it is neither seen nor heard. And in dance, it is personified, which we all are able to sense and experience. After the fine-tuning of the body, when a dancer does footwork, his body becomes completely displaced as all his attention goes within that rhythm. Therefore, only the rhythm remains and the body disappears. And that is the goal of that dancer. In fact, it is the goal of every performer of the performing arts to forget their bodies and enter into the character, they are playing. This is most evident in Indian classical dance, she said.
Dance and Space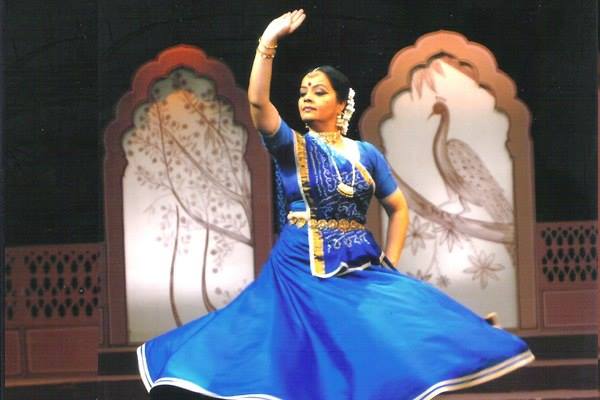 As an artist, Guru Prerana Ji believes that it is very important to understand the space in which you perform. This allows the dancer to feel closer to the space and perform more effectively. Explaining the relationship between dance and space, she said that unlike other forms, Indian classical dance is close to gravity. In this dance form, the dancer remains on the ground, as well as learns from the ground, that is, he learns or grows vertically. And after learning the form, his space begins to grow horizontally and circularly as well. And in this way, the architecture of dance is formed, in which the dancer moves and develops his large space. He then transforms that into any space, be it a court, or a temple, or sometimes into a Vatika. In such created space, when the dancer performs, he becomes completely isolated and even after so many people are present in front of him, he does not see anything; the crowd remains nothing for him then. He even couldn't see the musicians and the only thing left, which he could see and feel is music and rhythm, which are indeed his goals. The dancer's entire attention goes into the music, and he then breathes the rhythm into his body, which comes out in the form of dance. In this way, the personification of thoughts and rhythm takes place in a space and are expressed into an Avatar.
Prerana Ji believes that whenever an artist has to perform, he must do it in such a way that his performance has the same impact on the audience that he wishes to bestow. That is, the audience must be able to see exactly what the artist wants to show and express, as by doing this, the audience gets absolutely engaged in the presentation, and assimilate it which ultimately proves to be the winning appreciation for the artist. In the end, she shared that Kathak is the only dance form in which both Hindu and Mughal cultures could be seen. And by performing in both the cultures, she has made her musical journey a success. Today Prerna Ji has been teaching Kathak in Delhi for many years. She has performed in all major dance festivals of India and abroad. Apart from this, she is writing on Kathak and also doing research on the subject 'Kathak and Abstraction', for which she has received a senior fellowship from the Government of India.