DEPTH Session 9


जल में कुम्‍भ, कुम्‍भ में जल है, बाहर भीतर पानी
फूटा कुम्‍भ जल जलहीं समाना, यह तथ कथौ गियानी।।

During his Photography workshop organized at Rajasthan Adult Education Association, Jaipur, we got a chance to have a memorable interaction with Prof. Shiv Narayan Joshi, where he shared all about the vital role of philosophical studies in his life, his perception of looking at things differently as well as the passion of creating moments through photography.

About Prof. Shiv Narayan Joshi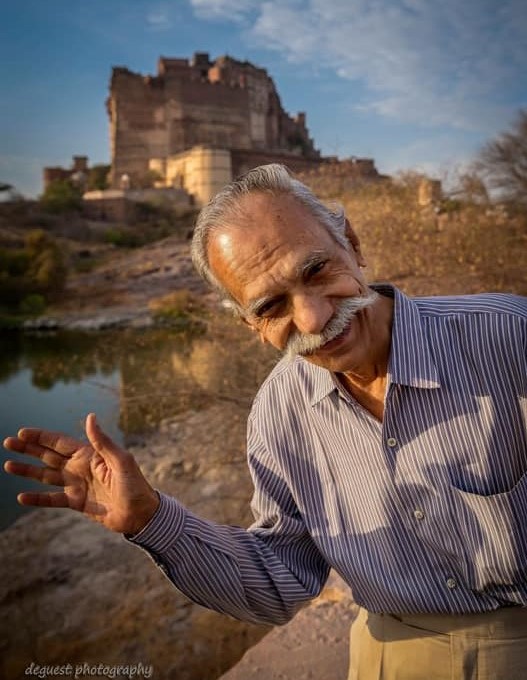 Prof. Shiv Narayan Joshi, a man of high spirits and positivity, is a philosopher & photo-artist by profession. He was a former HOD of Philosophy Department in the University of Jodhpur. And post-retirement, he dedicated himself entirely to his love for photography. His photography is noted for its originality and especially his amour for nature.

He began by telling about his teenage days in Jodhpur city, when he loved being amidst and around nature all the time and how he spent his childhood, loving and appreciating nature in every possible sense. He also shared about people calling him ''नाकारा' (a person of no use), back those days, as he never valued doing what they imposed upon him and rather craved to do something uncommon, different from what others do and which could give him his truest happiness.

On the paths of Philosophy
As he grew up, his interest in philosophy also grew which is why after completing his studies, he started teaching Philosophy at the University of Jodhpur. He relished his teaching career as he himself learned a lot from it especially looking at objects differently. In fact, philosophy made him able to consociate with the 'भगवद गीता' lessons and teachings, which he learned from his mother during childhood.
He expressed, how Jain Philosophy, in particular, taught him a number of things, and seeing life 'प्राण' within every object, living or non-living, is one of them. It made him see the beauty in everything so much that he began to witness humanly figures in the elements of nature, especially feminine forms in the undulations of sand dunes, mountains of different kinds and even the leaves of trees. This way, philosophy magically nourished his childhood love for nature. As the nature expressed itself before him, he soon realized that such inspiring and engulfing beauty should be appreciated. An admirer of nature, Shiv Ji, thus quoted,

" प्रकृति अभिव्यक्ति करती है,
प्रकृति दर्शन के लिए है। "
This affection took him towards the art of photography and so he chose to begin with his photography journey after getting retired from the University.
Through the lens of his Camera
To him, Photography became a medium to capture the beauty hidden in the moments, a medium to express his thoughts and emotions and deliver them to people's core. It was not just about clicking a picture but creating the picture in its truest sense. It became a way to appreciate the liveliness of nature, a weapon to uplift and bring change into society and a medium to bring happiness in people's lives.

He learned about the significance of lines and light in photography and also the expressions of different shapes and forms. "A straight line expresses strength, a diagonal talks about flow, whereas a curve has a feminine gesture," he said. All we need is a vision 'नज़रिया' to recognize it as well as the humbleness to understand the sentiments within it. Being humble is one of the most important aspects that help the photographer understand the emotions roving in the moment and capture it in the finest possible manner.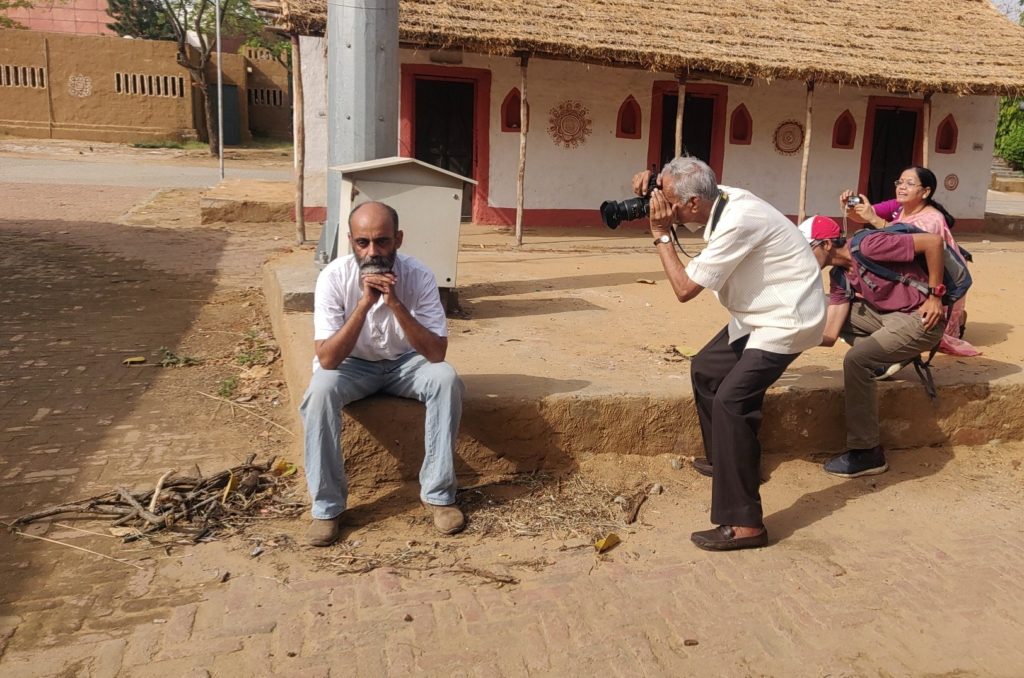 He quoted, "Photography in real sense is a challenge to capture a particular quality of some subject, especially if that quality is difficult to discover or portray and identifying the decisive moment at the right time is winning up that challenge."

Professor later shared that whenever he participates in photography competitions he assesses his work by being a critic; at first he clicks a number of pictures, examine them again and again, every day and finally chooses the best one. Thus he motivated us to assess our work by being a critic, accept our weaknesses and work harder each time till we reach success.
" आनंद ही आत्मा है, आत्मा ही चेतना है । "
By quoting these lines, Professor expressed that happiness lies inside our soul, and it is necessary for us to opt doing something we truly admire and which gives us happiness as that would lead us to success in an absolute sense.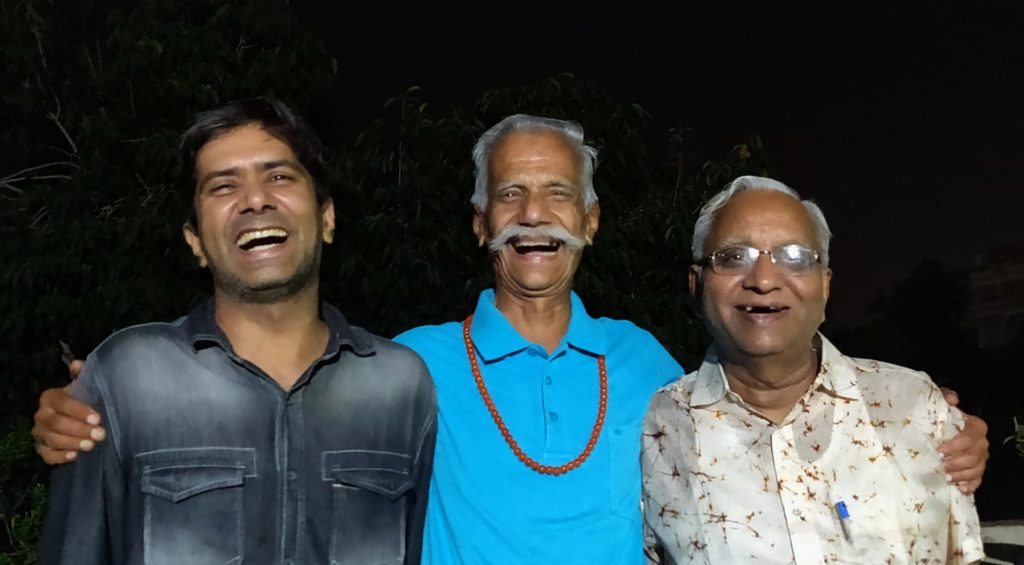 A Journey that never ends…


" व्यक्ति वही कार्य करे जिससे उसे प्रेम हो,
और इस प्रकार करे जिससे दूसरों को भी उसके कार्य से प्रेम हो जाये। "
Concluding the session, professor said that it never matters what people may call you, you are never 'नाकारा'' if you have a goal in your life, a vision to take that goal further and an undying passion to achieve that goal. Whoever you are, a successful artist, designer or a teacher, an absence of vision and passion, would never make you feel happy about your work and because of which you won't be able to deliver your talent and prove your value to others.

"Why not prove your value by the talent inside you… why only by money?"

Success and failure are most essential aspects of life, which will make us learn the meaningfulness of life and the unending zeal to overcome our failures will keep us going and reach our goals. Such a strong perception has made Shiv Ji achieve huge recognition across the nation and outside. Even today he organizes photography workshops, endeavoring to deliver his vision and talent to students coming from different parts of the world. Also a philanthropist, the artist has been working for social causes and continuously contributing in uplifting the society through his art of photography.

He is a hero for us. We salute him!