DEPTH Session 4
Antique: A Definition, Our Understanding
An antique, as we have learned,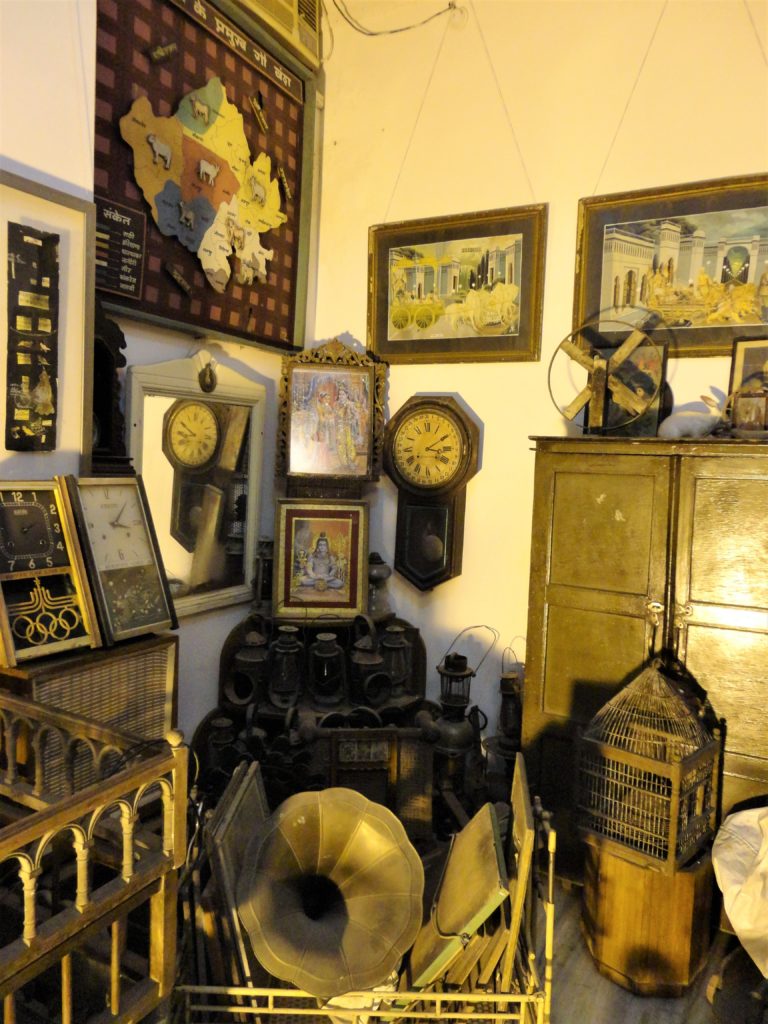 is usually an article that is collected or desirable because of its age, beauty, rarity, condition, utility, personal emotional connection,
and/or other unique features. It shows some degree of craftsmanship, collect-ability,
or a certain attention to design.
Who is Artist Vinay Sharma?
Very recently, we got the opportunity to visit Artist Vinay Sharma's exceptional gallery of Art & Antique in Jaipur, Rajasthan.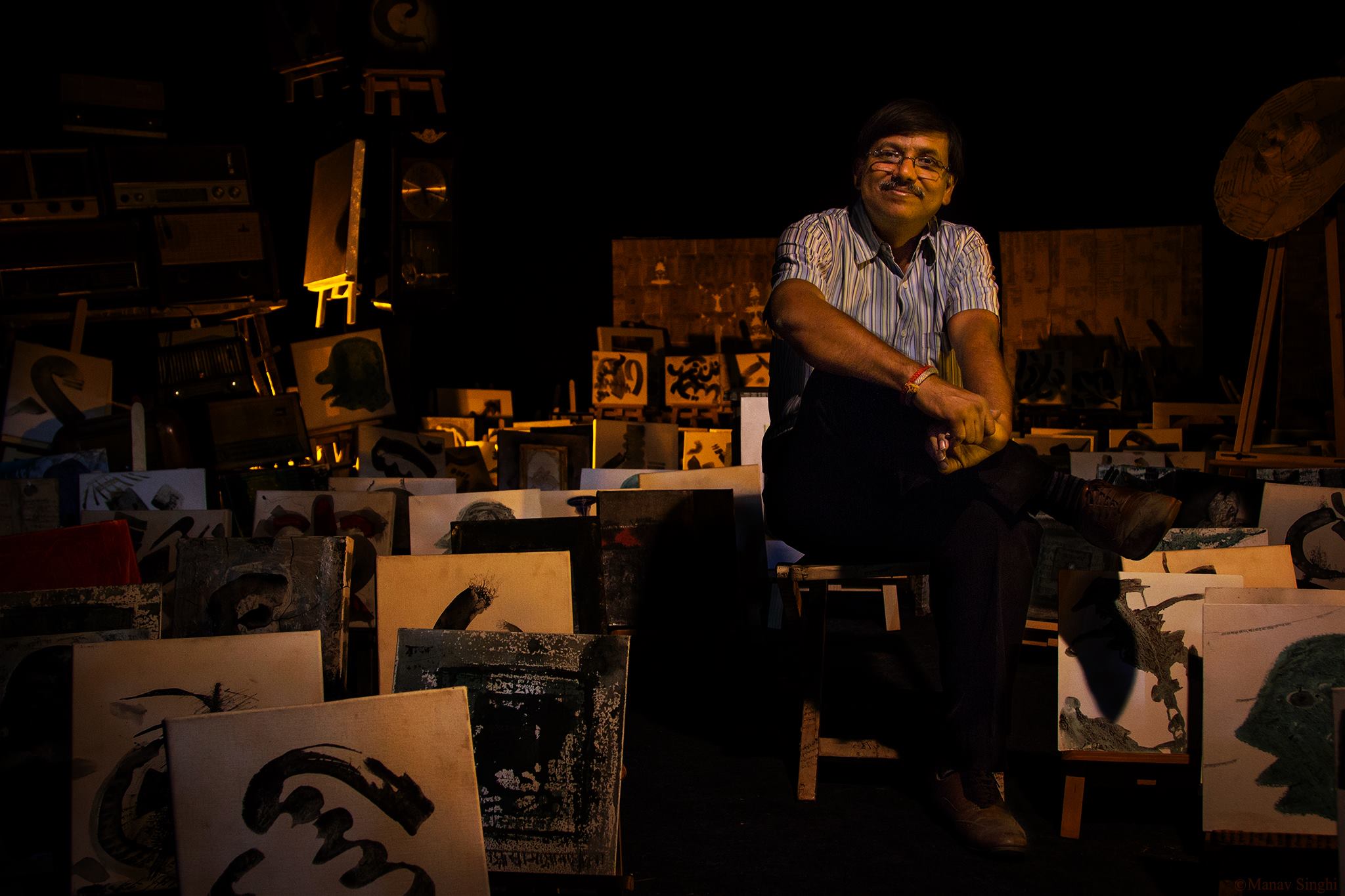 Jaipur's own Artist Vinay Sharma is a Diploma holder in Painting from Rajasthan School of Arts, Jaipur and a Post Graduate in Graphics from Faculty of Fine Arts, M.S. University Baroda. He has held 13 solo art shows and several groups show in India and abroad. He has been given several honorable mentions and awards till date.
Besides being an artist, he also acquires an intense passion for collecting antique objects. His collection comprises different models of radios, wooden furniture, old books written in Devanagari and Urdu, ancient chandeliers, lamp lights in the glass, bronze, and brass, old telephones, utensils, wall clocks and a lot more. He even had showcased several art installations made from his collection at places like Jawahar Kala Kendra, Jaipur.
An Artist's Experience with the Antiques
During the illuminating interactive session, the artist expressed his deep affection towards his treasured collection and the zeal to obtain more. He believes that these precious assets represent a previous era, a time course in human history which cannot be replaced or changed. By evoking the essence of a bygone era, these antiques bring us closer to the past. They help us learn about history in a formal sense, but also create a sense of nostalgia for another time.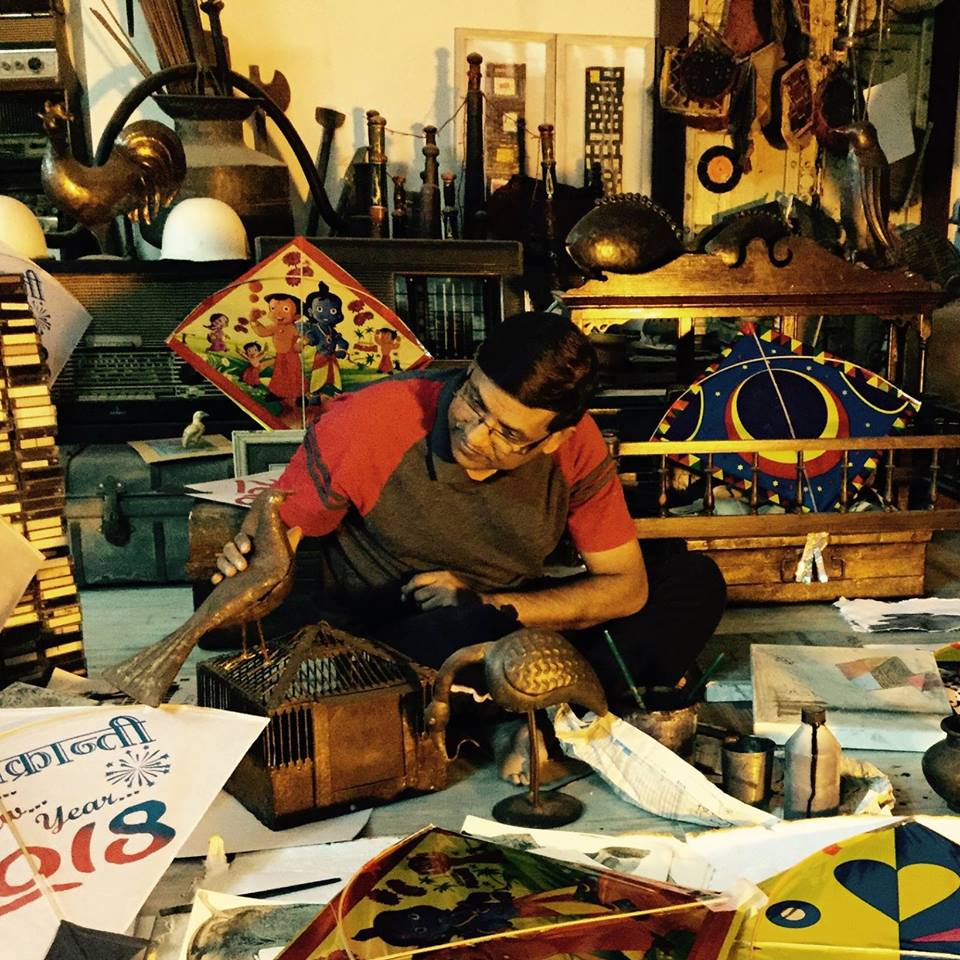 Every antique object possesses a sentimental value, a reason for its existence. A person, when surrounded by these objects, experiences a life within them which attempts to connect with his soul and also narrate untold stories of their actuality, purity, essence and the effort in their creation.
When the person encounters that communication, he realizes that value and significance behind the inception and existence of the piece. Such a conversation then becomes a routine thing of his life just like he converses with his family and other people
Artist Vinay has experienced several such moments. He cherishes the beautiful memories linked with each of his precious objects and shares the same with people visiting the gallery.
The Conclusion of the Meeting
As architects, we believe that such an incredible collection emphasizes the richness of art and architecture in India, a fact which most of us disregards or are unaware. The emotions and keenness with which once we used to create things are least found, the values are diminishing and the purity of design
and thoughts is declining. In other words,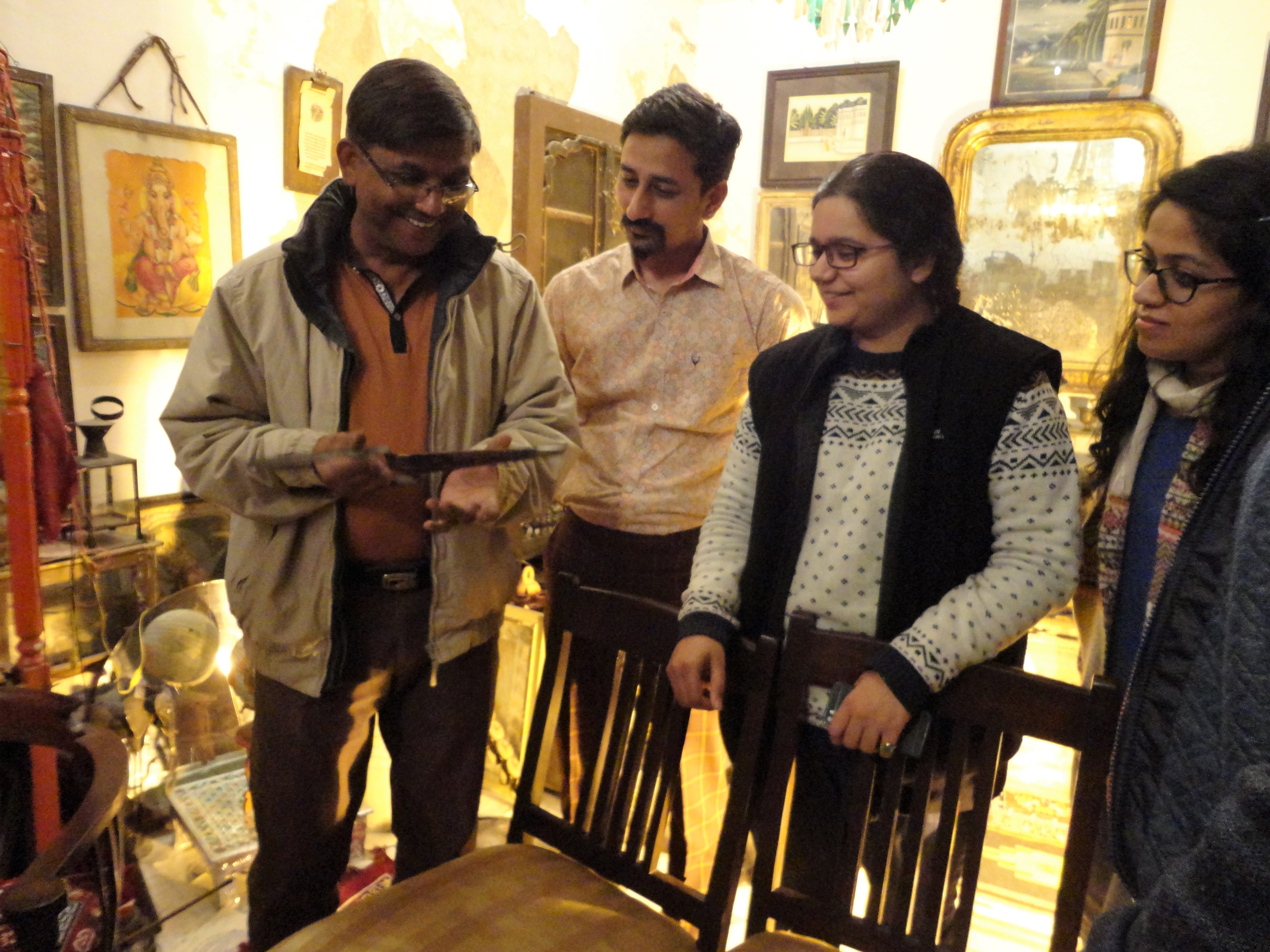 we are in the era of modernization which somewhere and somehow
deflects our brains from pouring out our true creativity and
commitment towards the objects we design.
But in such a scenario, it is fortunate to see that some of us still believe and look forward to keeping the old alive. And through this attempt they encourage us to extend a hand in bringing back the lost glory and respect of our valuable assets. We appreciate their deliberation & utmost passion for the antiques.